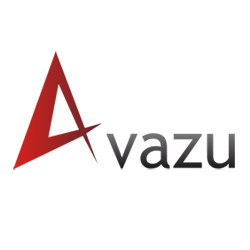 [From ExchangeWire.com]
Yi Shi CEO & Founder, Avazu Inc, Talks About The Company's Private Exchange Business And DSP Solution, Moving Into China & Poor Localisation From Ad Tech Vendors
Mr. Yi Shi who is both CEO & Founder of Avazu Inc on Avazu's offering as a display advertising company, with a private exchange business and a priority DSP – and why they have chosen to move into China. He discusses the challenges within the Chinese marketplace, how Chinese publishers are accustomed to selling their inventory and ad placements for a fixed price per month or per year. Shi points to localisation as the key reason why western companies typically fail in China. He also describes how the DSP is attracting more and more attention from the Chinese VC and PE industries – and how Avazu hopes to increase their RTB inventory fivefold next year in China.
Can you give a little background to Avazu and its offering?
Sure, Avazu is a 2 years old display advertising company with its own private exchange business and a proprietary developed demand side platform. We started at the end of 2009 with a direct-response business model, offering performance oriented advertisers, especially from the Western European markets, one stop media buying solutions across the largest ad exchange platforms and yield optimizers (the word SSP came last year I think) worldwide. Our private exchange part is called Avazu Network.
As you can see, our initial business model had a lot of similarities compared with the DSP model, which is also the main driver for us to enter the DSP business. Our demand-side platform was launched in August 2010 for Europe. However, compared with the DSPs in the US, we started our DSP with offering European advertisers personalized retargeting solutions, across the largest ad exchanges, SSPs and ad networks, instead of directly serving the big agencies. Our DSP business, which is called AvazuDSP, is already belonging to the top players in the European retargeting market and we collaborate with over 70% of the largest European DR advertisers.
In May 2011, we started our operations for the APAC regions and especially for China. The Chinese ad ecosystem is growing at an impressive pace and is already the second largest advertising market in the world. We are seeing significant growth rates in terms of revenue from China.
Why did Avazu choose to move into the Chinese market? What challenges is Avazu facing within the China?
We chose penetrating the Chinese market due to its high growth rates of over 10% year to year and we see China as the future "must-enter" for all big US and EU marketers. The largest challenge we have been facing in China is the Chinese mentality, the way of working and doing business is completely different in comparison with Europeans and Americans. It starts with local customs of where to negotiate and close a deal to getting daily routine works done. So in my opinion localization is the biggest challenge for all Western companies entering a such closed market like China and that's also the main reason why Western companies always fail in China (examples are Google vs. Baidu, Youtube vs. Youku and Tudou, ICQ vs. Tencent or Facebook vs. Renren & Kaixin).
The second challenge we are facing is more in teaching the market. Ad exchanges, DSP or RTB in China are quite unknown, so how can we let non-technical advertisers and local agencies understand the benefits of leveraging those new technologies? It starts with trust and reputation.
Are there many other retargeting and DSP's companies in the Chinese marketplace?
We are currently the only DSP with RTB buying capacities and all the largest ad exchanges (including Adx, RMX) and SSPs (including Rubicon, Admeld, Pubmatic) integrated in China. However, DSP is becoming more and more a hype word in the Chinese VC and PE industries, which push their portfolio companies to launch businesses in those areas.
Are Chinese publishers receptive to Avazu and its offering?
Chinese publishers are accustomed to sell their inventories and ad placements for a fixed price per month or per year, which produces huge market inefficiency. This way of inventory management can work as long as the demand is significantly larger than the supply and the major part of the demand are branding-focused. However, Chinese online media industry is thinking now more about repositioning themselves for the future, separating the sales house part of their premium ad selling activities with the remnant one, and trying to automate the remnant inventory monetization through auction and bidding platforms. We are seeing here huge spaces for SSPs and ad exchanges for picking up those part of long-tail and remnant inventories.
Does Avazu offer global and local inventory?
Yes, Avazu currently has a team of over 100 media professionals covering 9 languages, as our root of business is still in Europe we can cover local, as well as global inventories.
How prevalent is RTB in the Chinese market?
RTB is not prevalent at all in the Chinese markets, the entire ad ecosystem is still in the growing process, evolving at an impressive pace. Our RTB biddable inventories in China are currently about 5 to 7 billion impressions monthly, compared with 4 billion biddable RTB impressions daily globally, we hope to increase this amount fivefold next year in China.
How do you see the online advertising landscape evolving over the next 6 – 12 months?
I'm seeing huge amount of capital from VCs and PEs pumping into the online ad industry, pushing their portfolio companies becoming one of the top guys in Terence Kawaja's US ad ecosystem landscape. Over the next 6 to 12 months the players in the market will become more specialized and for me specialization is equal to maturity. Advertisers and agencies from the demand side will also be more willing to leverage new technologies like RTB and DSP and give them a try, which can drive the publishers to use yield optimizers and private ad exchanges for inventory monetization.