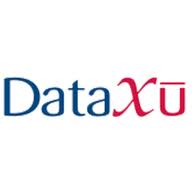 The Forrester Wave™: Demand-Side Platforms, Q4 2011 (报告下载地址)
(Marketwire – Dec 14, 2011) – DataXu (www.dataxu.com), provider of the industry's only fully-integrated digital marketing managementplatform, announced today that the December 2011 Forrester Research Inc. report: "The Forrester Wave™: Demand-Side Platforms, Q4 2011" has recognized DataXu as a Leader with the Number 1 ranked current offering.
Specifically DataXu's DX3 received the highest ranking for current offering of any vendor. The category was evaluated based on a number of factors valuable in an end-to-end DSP: breadth and scope of media and data access provided; depth and sophistication of vendors' algorithmic optimization; richness and degree of flexibility in reporting systems; approach to managing brand safety and inventory quality; overall usability of the platforms; and, importantly with such a new tool set, overall client support.
Of the three dozen vendors evaluated, six vendors qualified using 48 criteria corresponding to three major areas of analysis: vendors' current offering, strategy and market presence. The report highlights:
"DataXu is differentiated by its approach to advanced attribution, with multiple attribution settings available right within the platform; its depth of experience in multichannel buying and optimization; and its uniformly strong algorithmic optimization capabilities."
"The company has made major advancements in the robustness of its offering, with a focus on consolidating analytics, advanced attribution, audience management, and programmatic buying into a single technology stack… Every client we spoke with also gave it extremely high marks for the strength of its algorithmic capabilities."
"DataXu is a good choice for buyers looking for best-in-class algorithmic optimization against brand or direct response goals and/or integrated advanced attribution settings built into its DSP's platform."
"We feel that this recognition by Forrester is a direct reflection of our commitment to solving a marketer's most difficult challenges and endorses our standard of excellence that our customers value and competitors aspire to achieve," said Mike Baker, CEO and founder of DataXu. "Our focus on making digital marketing easier and more effective has led to significant industry innovations, culminating in the first fully-integrated digital marketing management platform, now clearly acknowledged as the strongest current offering in the market."
"The Forrester Wave™: Demand-Side Platforms: Q4 2011" report is available at http://www.dataxu.com/download-the-forrester-wave-dsp. In addition, please register here to attend the webinar: Leveraging Online Data to Drive Customer Acquisition on January 25th with guest speaker, Forrester Research senior analyst Joanna O'Connell. Follow the conversation daily and engage with the marketing community at http://twitter.com/dataxu and digitalmarketing2.com.
About DataXu
DataXu has developed the industry's only fully-integrated digital marketing management (DMM) platform — DX3. DX3 defines a new class of enterprise solutions that manage, optimize, and automate digital marketing initiatives to turn Big Data into profitable actions. DataXu's executive team unites leading executives in digital media with MIT technologists. The private company is backed by Atlas Venture, Flybridge Capital Partners and Menlo Ventures. For more information, visit www.dataxu.com or follow us on Twitter at @dataxu.