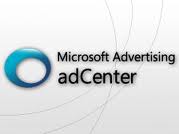 以下是转载自微软官方的博客:
The Microsoft Advertising Exchange is Open for Business
Today, I'm pleased to announce that the Microsoft Advertising Exchange is open for business and that the integration of our ad exchange with the AppNexus real-time bidding (RTB) platform is complete in the U.S. This is an important step in the process we announced last fall, to accelerate our ability to provide a premium, true RTB exchange marketplace that we could scale globally. It has taken a tremendous integrated effort to get to where we are this quickly, and I'm very proud of our team and our partners at AppNexus.
As a result of this milestone, all Windows Live non-guaranteed inventory is now available through the Exchange in the U.S., and in the coming weeks, all non-guaranteed U.S. MSN inventory should be fully integrated. We expect to light-up the Exchange in non-U.S. markets very soon and will share details when we can.
Extending our partnership with AppNexus last fall served as a stepping stone to accelerate our scale display strategy and our ability to meet the growing U.S. and global market demand. Now that the integration is complete, AppNexus is providing our Exchange with the real-time bidded platform that global ad networks, demand-side platforms and other leading demand partners can use to access other inventory sources. Our deep integration with AppNexus is an illustration of our belief in the power of partnerships and will provide the market with more openness, transparency and choice.
With this news, the Microsoft Advertising Exchange is uniquely positioned to address the needs of both advertisers and publishers:
• Better Advertiser ROI via Premium Assets: We now offer advertisers and other demand partners the ability to monitor and control where their brands are being displayed alongside our premium non-guaranteed Windows Live and, soon, MSN inventory. Our adjacency controls will help demand partners find their audiences better than ever before and provide greater flexibility to meet marketing goals and create more effective campaigns. Also, because of our open ecosystem approach, advertisers have the ability to bid through the DSP of their choice.
• Greater Publisher Yield: Our Exchange offers advanced yield management features and controls designed to help publishers monetize non-guaranteed inventory while keeping an eye on their brand safety and channel conflicts. As one of the largest premium publishers on the web today, we have a unique perspective in understanding both the opportunity and the delicate balance publishers need to maintain between the safety of their brand and sales channel conflicts.
Stay tuned for additional milestone updates, including expansion into other markets and additional quality inventory soon.
I applaud everyone involved in the integration on a job well done!
Best,
Rik van der Kooi, CVP of Advertiser and Publisher Solutions, Microsoft