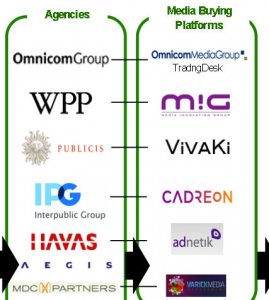 [差价套利还是透明中立?这是一个问题…]
Ever since agency trading desks (I hate the term trading desk, but industry usage constrains me) have been established, there has been a debate on their business model. Should they be transparent…can they mandate spends internally…do they add value to client business outcomes?
Part of the problem lies in many of the audience-focused buying offers associating themselves with trading. With the collapse of Wall Street credibility, the trading connotation does not seem appropriate and raises multiple questions.
However, given that Asia has not really witnessed many players in the new exchange/DSP/SSP/DMP environment, there is an opportunity to set up a model that works for clients and agencies alike.
The fundamental issue relating to a trading desk's business model lies in revenue generation. The most favoured approach towards client compensation relates to media arbitrage. The large agency holding groups favour arbitrage since it links well with the trading infrastructure they have developed for traditional media.
But this is a case of killing the goose even before it's laid its golden egg. Trading desks have been positioned on efficiency, ROI, and audience insights. In reality, they have the potential of adding significant value to a client's business that goes beyond just understanding audiences or delivering outcomes. An audience management service can read patterns in data that could have an impact on product or promotion development as well as develop a captive data pool that leads to cross selling.
By bringing a mass media trading approach to digital audience management services, the large agencies are merely hastening the demise of their margins. As procurement begins to lead discussions with agencies, trading is an easier concept to understand and negotiate on. Besides it does not do much for an agency's reputation to be making money on both sides. Think Agency Volume Rebates (AVBs). It is only a matter of time before supply-side deals made by agencies are included as AVB and end up back with clients anyway.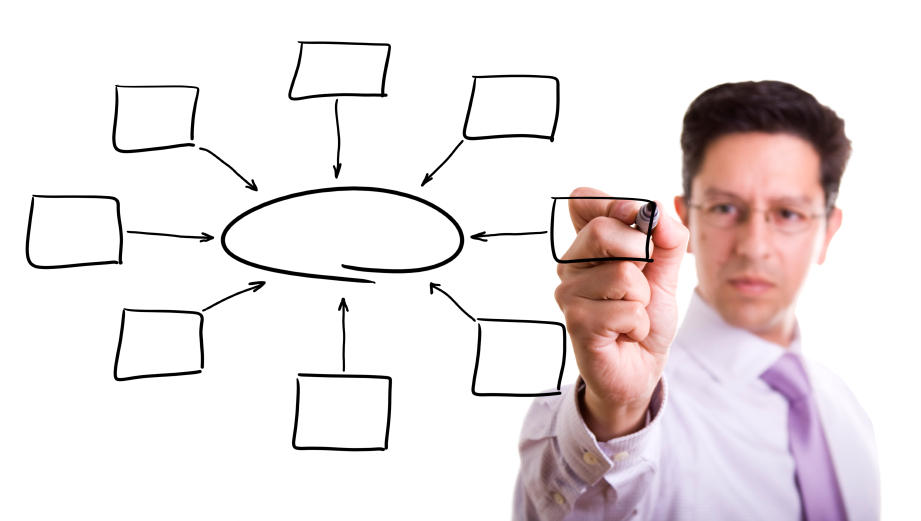 Arbitrage as a concept dumbs down the offering and moves the service from being a consultancy partner to just another vendor. The other concern is the development of the partnership ecosystem. If agencies begin to compete with ad networks and publishers that have superior technology and sales teams, it does not help the cause.  Without supply-side support, the ecosystem falls apart.
The advantage of an audience management service lies in its ability to understand audiences in a way that traditional syndicated data does not and marry that with the power of buying inventory targeted at them. By mixing this with media arbitrage, the promise is diluted by conflict of interest.
Three key principles must drive establishing an audience-based buying model in Asia:
Fair compensation model: Needs to be transparent and media agnostic. Should not involve arbitrage. Value must be demonstrated clearly.
Not mandated: Clients, especially procurement, will not take much time to understand how internal agency mandates to divert ad network spends to internal trading desks skews their plan. It's best to allow competition between the trading desk and other publishers to demonstrate value. The only time restrictions could apply is when bidding for the same inventory results in higher prices.
Collaboration: The success of this model rests on collaboration between multiple partners. A varied customised partner set, which may not remain the same for different marketing problems or audiences, generates the best outcomes. Therefore tying up with one DSP or exchange does not generate value.
If agencies do not get their trading desk models right very quickly, there is a very real danger of a lost opportunity here in Asia.
About the Author
Arun Kumar is president of the Mediabrands Audience Platform (MAP) G14. He is responsible for supporting and driving the IPG Mediabrands digital practices that include Cadreon, Spring Creek Group, Ansible, and Reprise. Arun's remit will include these following countries: Australia, Brazil, China, France, Germany, India, Ireland, Italy, Japan, Mexico, Netherlands, Russia, Spain, and the U.K. Previously, Arun served as head of digital for Asia Pacific, overseeing Mediabrands' digital offering. He worked closely with all of Mediabrands' clients to create integrated and value-driven digital strategies across Asia Pacific. Arun's intimate understanding of the digital space has made him the ideal team member to lead Mediabrands' 100 percent digitally-focused culture. Arun brings more than 12 years experience in driving digital development in the region.